Select an area of interest to learn more
Neck liposuction is a minimally invasive 15-minute procedure, requiring no downtime, yet provides significant improvements in the appearance. It is done under local anesthesia. Using HD liposuction, Dr. Sayeg is able to sculpt the neck, suction out the fat, and tighten the skin. Give us a call for a complimentary consultation.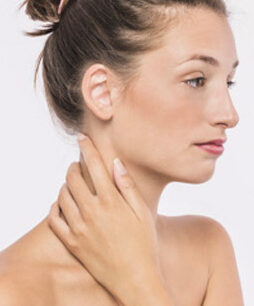 Dimples are an excellent way to slim and add definition to the lower face. DImpleplasty is a plastic surgery procedure to create permanent natural-looking dimples in the cheeks or in the chin. Set up a consultation to determine if dimpleplasty is right for you.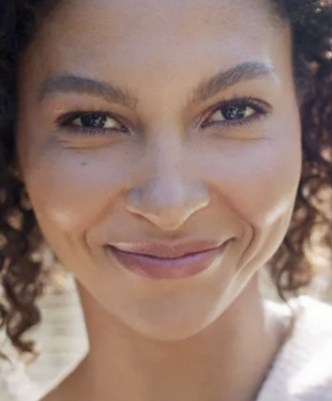 The arms are unfortunately one of the areas genetically predisposed to store fat deposits, and diet and exercise are not enough sometimes. Arm liposuction is a procedure for both men and women to diminish unresponsive fat in the upper arms. Using HD Liposuction, we suction the fat out and tighten the skin afterwards using VASER. Not everyone is a candidate for arm liposuction due to skin quality, please set up a complimentary consultation.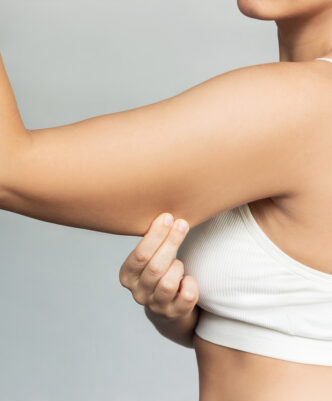 Fat Transfer to the Face is a relatively simple yet effective cosmetic procedure used to volumize and rejuvenate the face. Fat transfer uses the patient's own fat cells, harvested from a donor site, purified and micronized, and then injected with small cannulas to provide a natural volume and balance to the face. It is minimally invasive and can be done under local or general anesthesia.
Common areas for facial fat grafting include:
Temples

to fill in the hollows in the upper face and lift the brow

Outer Brow

to help volumize and shape this area

Upper Eyelids

to fill in hollowness with micronized fat

Lower Eyelids

to replace lost volume and fill in the tear trough region

Cheeks

to provide volume and shape to the cheeks

Deep Malar Space

in the inner the cheek which is a high yield area for a youthful appearance

Nasolabial Folds

which can be filled with fat

Lips

to give lasting and natural volume

Lower Cheeks

to fill in hollowness

Lower Face

to help lift the corners of the mouth and prejowl region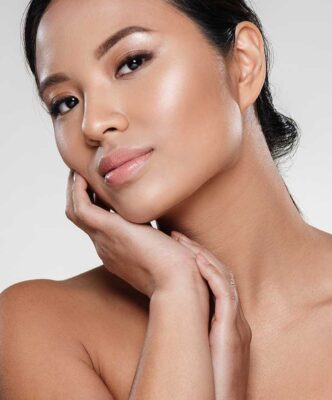 Moles are frequently removed for a variety of reasons. They can be removed by two surgical methods, excision (cutting), with or without stitches; and shave removal using a scalpel blade without stitches. We also offer non-surgical removal using our Plasma Pen. Time and procedure vary per patient. Give us a call to determine if your mole is a candidate for any of these options.
No two people heal in the same way, which means injuries and surgeries leave unique marks. Dr. Sayeg can improve a scar's appearance on virtually any part of the body.
Just as no two scars are the same, scar revision procedures differ, too. We offer the following types of scar revision procedures.
Scar excision

: The surgeon removes the scar and closes the skin, if there's enough adjacent skin.

Z- or W-plasty:

The surgeon repositions the original scar along the natural lines of the skin.

Skin grafting:

Common for burns, the surgeon removes the scar and uses skin from another area of the body to cover the scar area.

Skin flap:

Similar to a skin graft, the skin and tissue below are moved from another part of the body to cover the scar site.
We also offer non-surgical procedures for scars like microneedling, plasma pen, and chemical peels to help with discoloration or appearance of the scar. Come in with a consultation with the doctor to determine which route works best for you.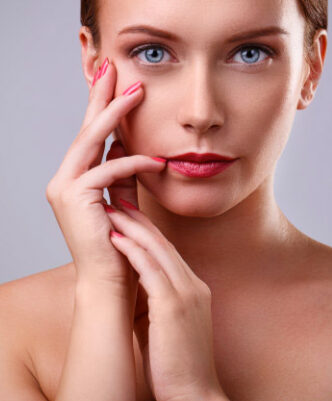 What our patients are saying…
I cannot tell you how happy I am with Dr. Sayeg and the results of my breast augmentation procedure! The staff was awesome! They were very friendly making me feel relaxed and normal. I never felt judged! I can't wait to do the lipo procedure next in a few months.The healing process has been fine and my breasts look amazing!
I sincerely appreciate the time you spent reviewing my surgery process. Your advice was very helpful and gave me a new perspective on what to expect after surgery. Thank you for assisting me with financing. And I especially appreciate the team always having a welcoming attitude towards me and any other patient who walked in.Again, thank you so much for your services. Loving the new me!
We look forward to meeting you and help you enhance your beauty!
29110 INKSTER RD., SUITE #250
SOUTHFIELD, MI 48034
HOURS
Monday-Thursday 9am-5pm
Friday 9am-12pm
Follow @drayoubsayeg to view latest content and before/after pictures!