Select an area of interest to learn more
Liposuction is a surgical procedure to remove unwanted fat cells. It's a contouring technique that removes inches in specifically defined areas to achieve a more proportional look within your physical features, as well as greater self confidence.
Optimum liposuction results are typically achieved in patients with good skin tone when they are at or near their ideal weight. However, despite regular exercise and good nutrition, pockets of excess fat remain. Liposuction is not intended as a means of weight reduction and can not correct conditions like stretch marks or cellulite.
The best candidates for the procedure are physically healthy, psychologically stable and realistic in their expectation. While age is not a major consideration, older patients may have diminished skin elasticity and not achieve the same results as a younger patient with tighter, more elastic skin.
During the past decade, liposuction, also known as lipoplasty or suction lipectomy, has undergone several refinements. A number of new techniques including ultrasound-assisted lipoplasty (UAL), the tumescent technique and super-wet technique are providing more precise results and quicker recovery times. While liposuction is not a substitute for diet and exercise, it can remove stubborn areas of fat that do not respond to traditional weight loss methods.
We use "VASER Lipo" the latest in Ultrasound Lipo also known as High Definition Lipo for skin tightening. Dr. Sayeg at Your New Looks will explain how liposuction can benefit your goals during a free consultation. Make an appointment today.
Tummy Tuck (abdominoplasty) is a surgical procedure to tighten loose muscle and remove excess fat and skin from the abdomen, which is commonly the result of pregnancy, other abdominal surgery and weight fluctuation. The procedure can dramatically reduce the appearance of a protruding abdomen, however it does produce a permanent scar. Depending upon the extent of the original problem and the surgery required to correct it, the scar can extend from hip to hip.
Regular exercise and healthy eating habits cannot repair abdominal muscle and skin that has been stretched beyond the point where it can naturally return to normal. Optimum, long lasting results are achieved in persons whose weight has been stabilized and who do not plan on becoming pregnant. Unlike gastric surgery, abdominoplasty is not intended as a means of weight reduction. In addition, only stretch marks, scars and other imperfections that are located within the skin that is removed will be eliminated. Most importantly, a tummy tuck can dramatically flatten and draw in your midsection, improve you figure, change the way clothes fit you and make you feel better about yourself.
A full tummy tuck (upper and lower stomach) is most commonly performed. Dr. Sayeg at Your New Looks will be happy to explain the procedure and discuss your expectations during a free consultation. Make an appointment now.
Brachioplasty commonly called an arm lift is a surgical procedure to remove excess skin and fat from the underside portion of the upper arms. The area spans from the underarm region to the elbow. This procedure is most commonly performed on patients who have experienced excessive weight loss. In some cases, it is done because the skin has lost elasticity as a result of aging.
Despite that fact that a permanent scar results from brachioplasty, most patients feel the end results are well worthwhile.If you are interested in an arm lift, see what Dr. Sayeg at Your New Looks recommends for you. Arrange for a free consultation today.
The Brazilian Butt Lift (BBL) is a type of butt augmentation procedure which results in youthful, prominent, perky buttocks and a more sensual body profile.
The surgical procedure uses your own fat, so it is the most natural way to augment your buttocks. Over the last few years, the buttocks have received more press coverage than ever before. People of all ages and body types are having the Brazilian Butt Lift procedure.
What concerns does the Brazilian Butt Lift address?
Candidates for the procedure include both women and men who have these symptoms:
* Flat buttocks
* Sagging buttocks
* Asymmetrical buttocks
* Small (disproportionate) buttocks
* Massive weight loss which has changed the buttock's shape
If you have been considering a butt lift, talk to Dr. Sayeg at Your New Looks. Arrange a free consultation today.
Thighplasty is a surgical procedure to achieve firmer, more attractive thighs. It is especially beneficial to patients who have loose excess skin as a result of weight loss.
An inner thigh lift also helps individuals who have trouble eliminating excess fat from their inner thighs despite diet and exercise. In patients with extreme weight loss, it is the only way to return elasticity to the area.
If you have been considering a thigh lift, talk to Dr. Sayeg at Your New Looks. Arrange a free consultation today.
Labiaplasty, also known as aesthetic vaginal surgery or vaginal reconstructive surgery, is a procedure performed to reduce or reshape the lips of the vagina, known as the labia. Labia minora are the inner lips, while the outer rims are known as labia majora. The labia cover the clitoris and vaginal opening.
The labiaplasty procedure aims to decrease the size of the labia minora (inner tissues of the female genitalia) so that it is flush with the labia majora (outer part of the female genitalia
Women choose to have labiaplasty for a number of reasons. Most women say it's because they don't like the appearance of their labia. Some say they are motivated by functional reasons, such as discomfort during sex or while wearing tight clothing.
If you are considering labiaplasty surgery, talk to Dr. Sayeg at Your New Looks and arrange a free consultation today.
Neck Liposuction
Neck liposuction is a minimally invasive 15-minute procedure, requiring no downtime, yet provides significant improvements in the appearance. It is done under local anesthesia. Using HD liposuction, Dr. Sayeg is able to sculpt the neck, suction out the fat, and tighten the skin. Give us a call for a complimentary consultation.
Arm Liposuction
The arms are unfortunately one of the areas genetically predisposed to store fat deposits, and diet and exercise are not enough sometimes. Arm liposuction is a procedure for both men and women to diminish unresponsive fat in the upper arms. Using HD Liposuction, we suction the fat out and tighten the skin afterwards using VASER. Not everyone is a candidate for arm liposuction due to skin quality, please set up a complimentary consultation.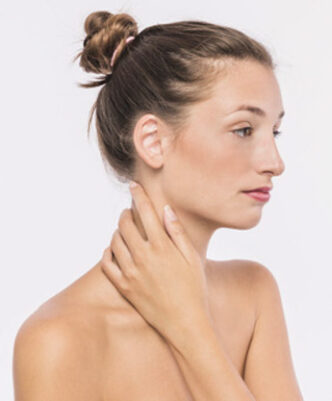 No two people heal in the same way, which means injuries and surgeries leave unique marks. Dr. Sayeg can improve a scar's appearance on virtually any part of the body.
Just as no two scars are the same, scar revision procedures differ, too. We offer the following types of scar revision procedures.
Scar excision: The surgeon removes the scar and closes the skin, if there's enough adjacent skin.
Z- or W-plasty: The surgeon repositions the original scar along the natural lines of the skin.
Skin grafting: Common for burns, the surgeon removes the scar and uses skin from another area of the body to cover the scar area.
Skin flap: Similar to a skin graft, the skin and tissue below are moved from another part of the body to cover the scar site.
We also offer non-surgical procedures for scars like microneedling, plasma pen, and chemical peels to help with discoloration or appearance of the scar. Come in with a consultation with the doctor to determine which route works best for you.

What our patients are saying…
I cannot tell you how happy I am with Dr. Sayeg and the results of my breast augmentation procedure! The staff was awesome! They were very friendly making me feel relaxed and normal. I never felt judged! I can't wait to do the lipo procedure next in a few months.The healing process has been fine and my breasts look amazing!
I sincerely appreciate the time you spent reviewing my surgery process. Your advice was very helpful and gave me a new perspective on what to expect after surgery. Thank you for assisting me with financing. And I especially appreciate the team always having a welcoming attitude towards me and any other patient who walked in.Again, thank you so much for your services. Loving the new me!
We look forward to meeting you and help you enhance your beauty!
29110 INKSTER RD., SUITE #250
SOUTHFIELD, MI 48034
HOURS
Monday-Thursday 9am-5pm
Friday 9am-12pm
Follow @drayoubsayeg to view latest content and before/after pictures!